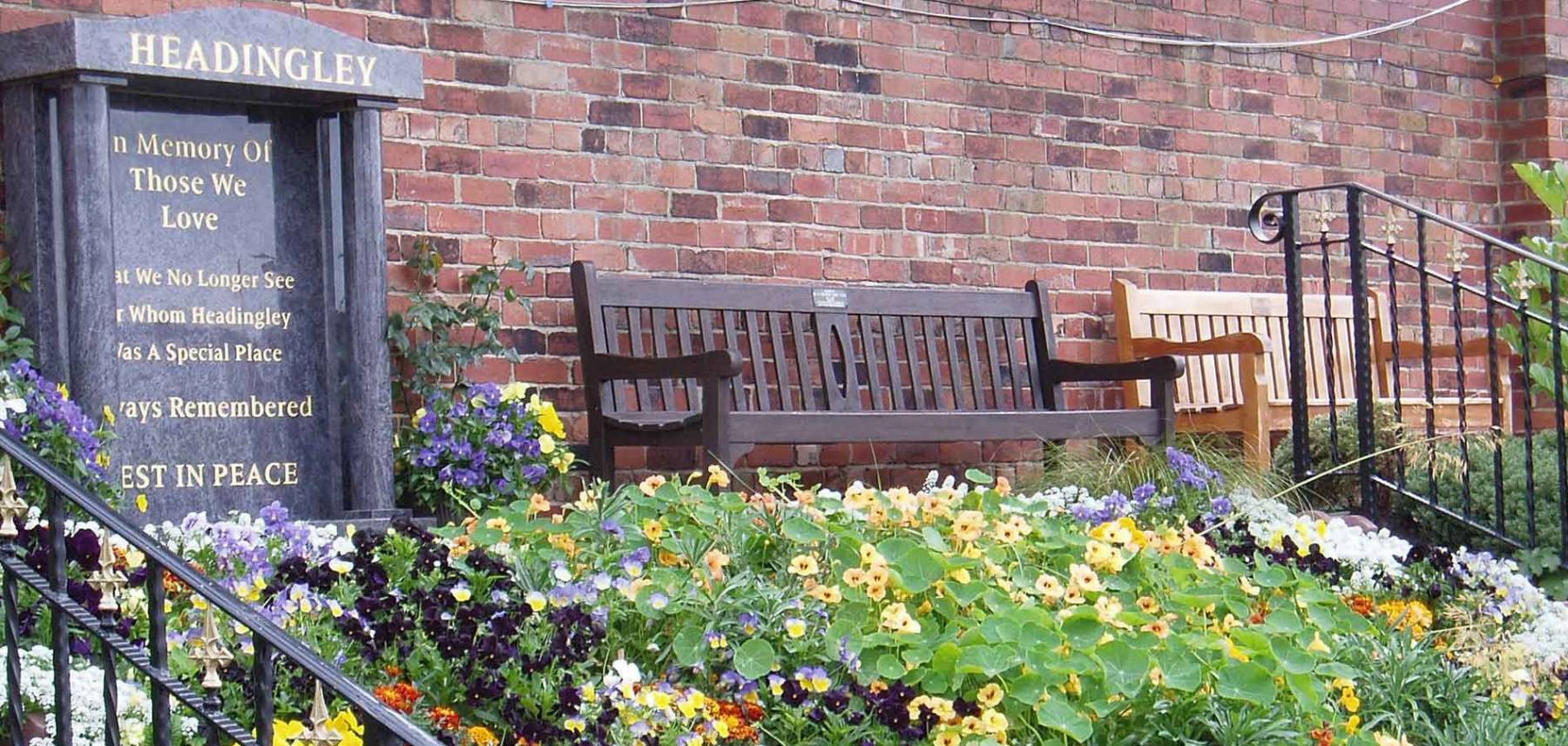 Memorial Garden
Headingley Memorial Garden
Those involved in professional sport at Headingley Stadium believe it is important to create a lasting memory of loved ones who have sadly passed away.

We are therefore proud to offer our fans the Memorial garden, providing a fitting final resting place and also the Remembrance Book which provides a unique opportunity for their names to be remembered.
The Memorial Garden is situated adjacent to the gatehouse on St Michael's Lane, and has a handcrafted memorial stone dedicated to everyone who has fond memories of their time spent here at Headingley. The stone is surrounded by two benches and seasonal flowers providing a perfect setting for families to visit for quiet reflection.
The leather-bound Remembrance Book is displayed in a glass cabinet on the first floor landing of Headingley Lodge. It has a separate page for each day of the year for your personal message of remembrance, with each dedication professionally inscribed by a calligrapher.
To proceed with an online booking please click here or for more information please contact the club on 0113 2033242 or email ashley.marshall@therhinos.co.uk