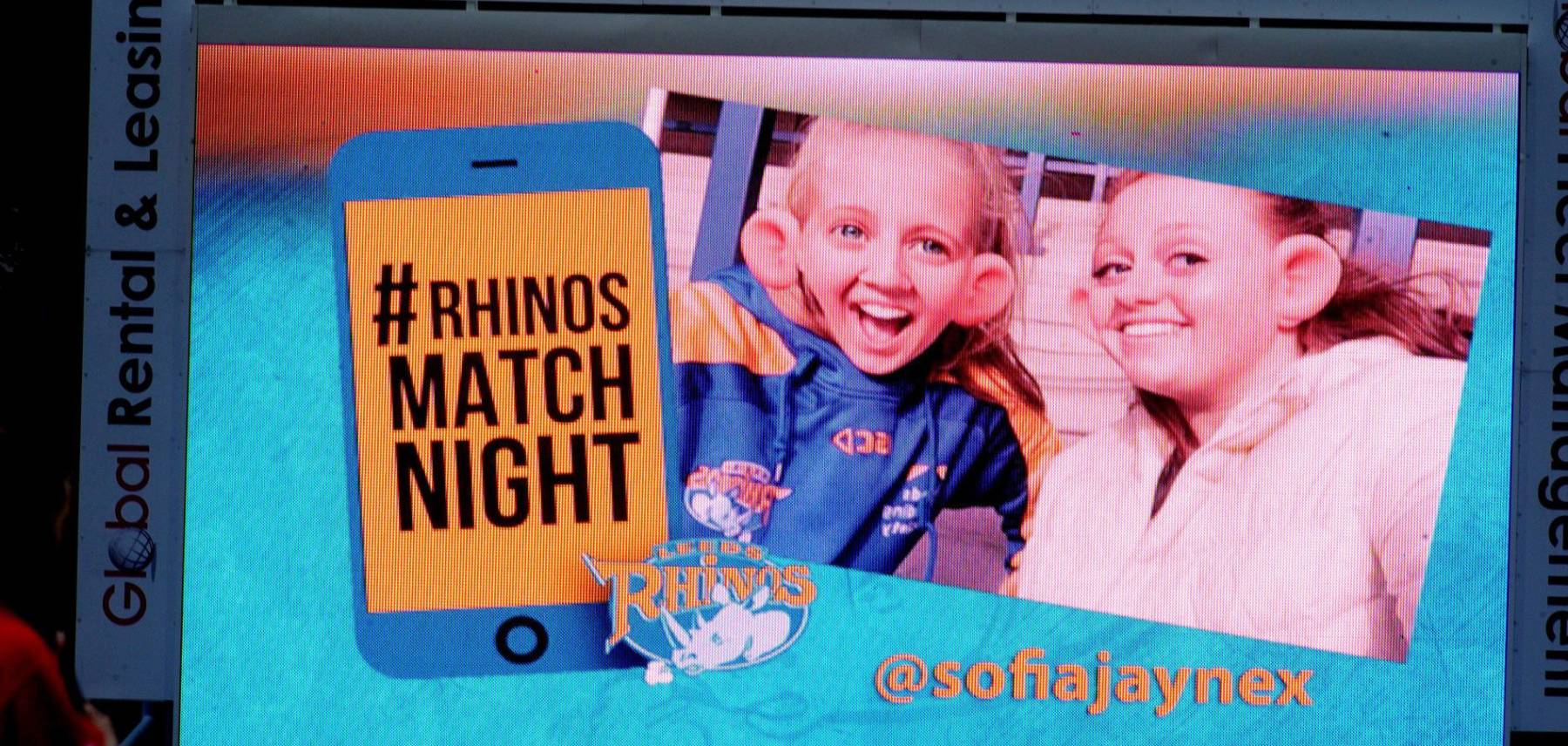 Big Screen Messages
Coming the match for a special occasion? Why not make the day even more memorable with a personal message displayed on the scoreboard or in the match day programme.
Scoreboard Announcements
To arrange a birthday announcement or similar on the scoreboard at Headingley Stadium for a Betfred Super League home game please email info@therhinos.co.uk with the date of the game you want the birthday message displayed at and the exact wording you require.
This is a free service and is subject to availability on the scoreboard. Requests must be made by the Wednesday before a match.
Match Day Programme
You can send a message and a photograph to appear in a specified match day programme. We can never guarantee this but we always try our best to facilitate the request.
If the programme is full your request may be transferred over to another programme. This is free of charge. To submit your programme message send details and a picture to leanne.flynn@therhinos.co.uk