17 Nov 2023
Early Bird Deadline extended to 30th November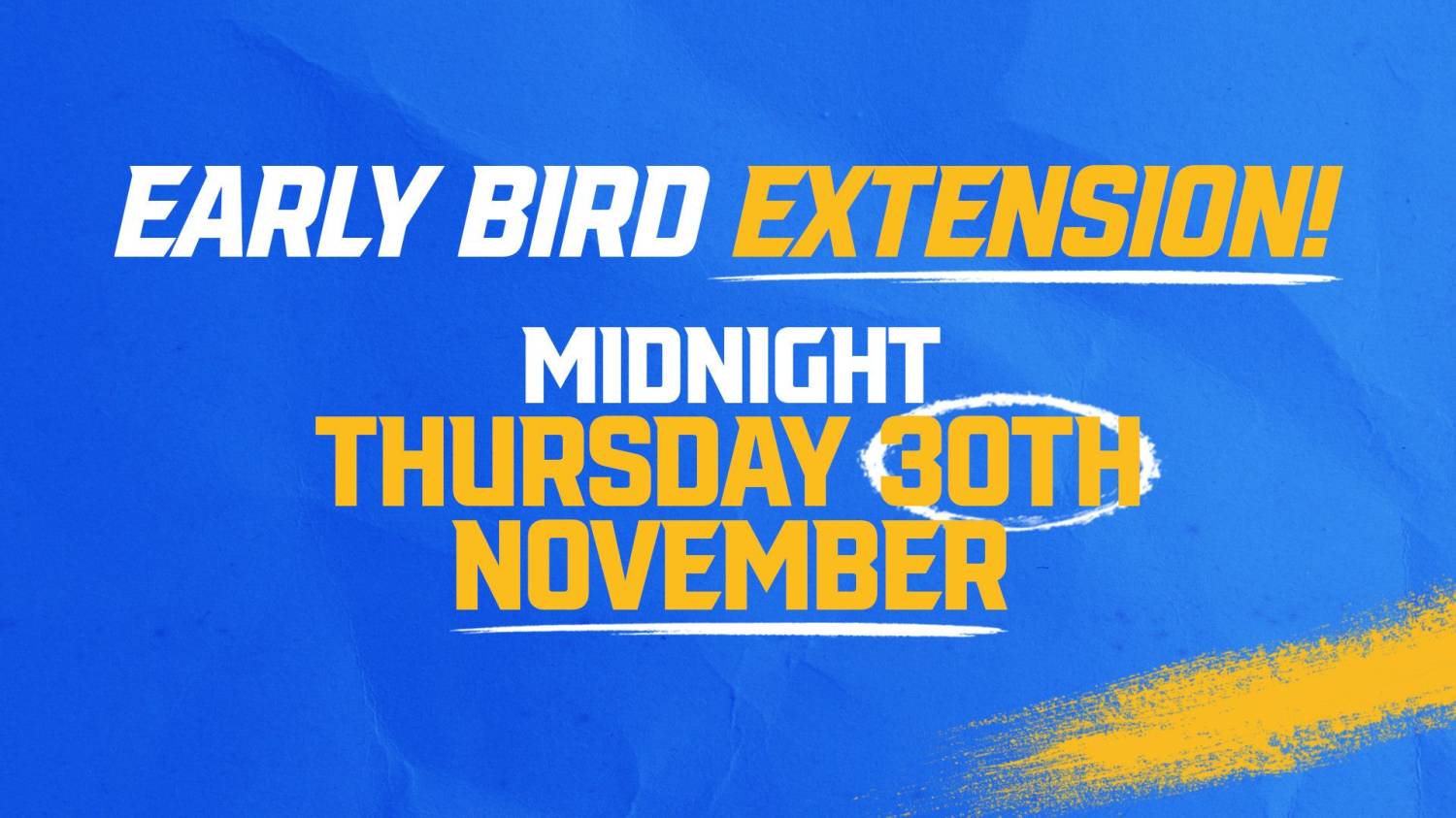 Leeds Rhinos have confirmed that their early bird discount for 2024 memberships will now be extended to midnight on Thursday 30th November.
The deadline has been moved back ten days from the original deadline to give supporters the opportunity to see the 2024 Betfred Super League fixtures, which are due out this month. Season Members from 2023 also have until this new date, 30th November, to renew into the same position for the 2024 Betfred Super League Season.
The Direct Debit deadline for nine month interest free payments remains as midnight this Monday 20th November.
Leeds Rhinos have announced a new simplified membership range for the 2024 season with reductions in price for the majority of members from last season as part of a new Early Bird offer.
This will be the first season since the global pandemic that prices return to normal for those members who opted for the three-year discount, but the savings are even greater when compared to 2019.
The Rhinos have re-introduced an Early Bird deadline discount that means the biggest savings are available to Season Members who purchase before midnight on Thursday 30th November, after which prices will rise. Adult South Stand standing membership is now just £200 with the early bird discount compared to £250 in 2019 and with the option of 0% monthly Direct Debits over 9 months*, fans can watch Leeds Rhinos from as little as £22.22 a month*.
For Direct Debit payers to receive their Rhinos Membership packs in time for Christmas, their Direct Debit must be set up by midnight on Monday 20th November and the first payment to be taken successfully by Friday 1st December 2023.
Junior Season Membership continues to represent excellent value for money with junior members receiving the equivalent of 7 games free plus any juniors who sign up will automatically be a part of Ronnie's (under 12) or Captain's Club (12-16 year olds). Juniors will now fall into the same price category which is 5-16 years old.
There will be no student price option next season however the Rhinos have increased the age limit on their concession category with reduced prices for 17-23 year olds.
The East Stand seating will now just be one price category with centre section seating the same as previous wing sections.
Rhinos 2024 Supporter Membership will be £30 but will include a standing match ticket for one Betfred Super League Home game during the 2024 Season. The popular three and five game flexi memberships are back for 2024 but with even more options for supporters to use the tickets as it suits their needs.
A full list of prices, membership pack benefits and FAQs along with terms and conditions can be found at tickets.therhinos.co.uk
*Valid until midnight on Monday 20th November 2023. Payment duration to spread the cost of your membership will reduce after this date.